1999 Okra Festival
At the 1999 Okra Festival we had fried okra, vegetarian gumbo, okra salad (which is basically stewed okra served chilled over lettuce), and okra-corn relish all created from the bumper crop in Larry's garden.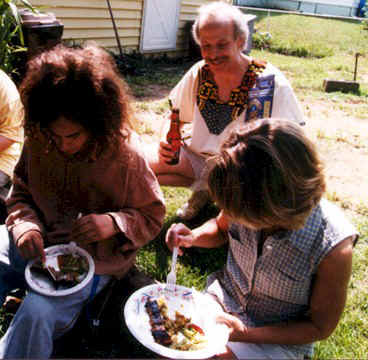 Are we having fun yet?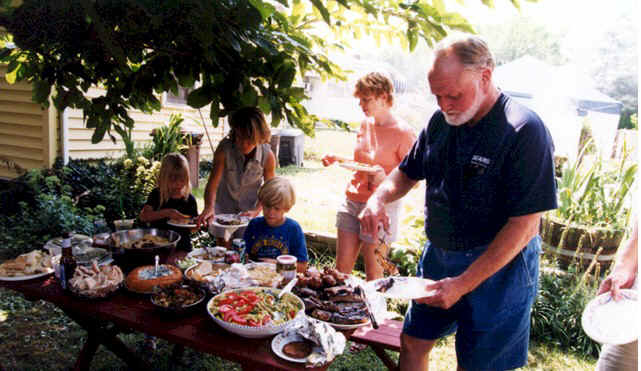 Indoctrination of the young.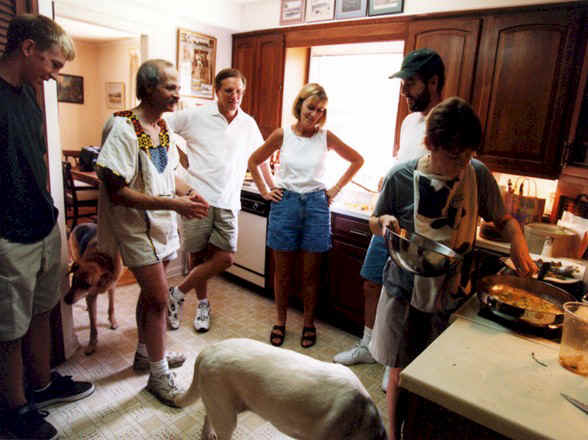 Frying okra is a spectator sport.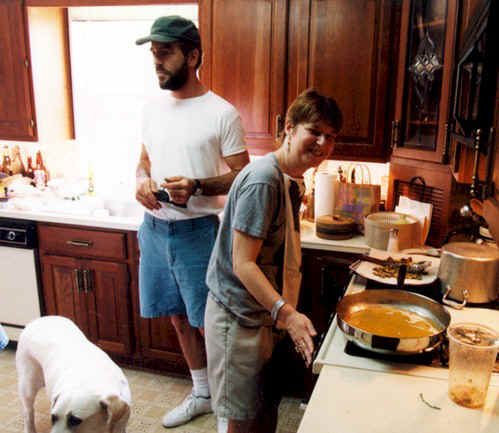 The dog didn't like the fried okra. The humans did.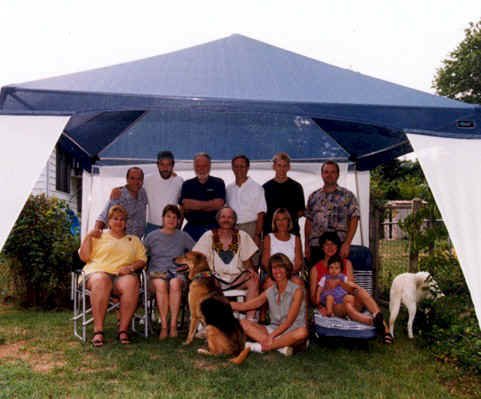 All photos by Lee Korman